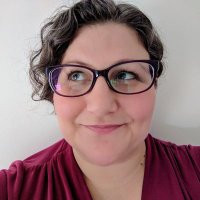 Aubrey Poole
We're All Mad *For Books* Here. Children's/YA editor at Hachette, Jimmy Patterson Book. Raverin who hates peanuts but loves peanut M&Ms. My opinions are my own.
NYC





Aubrey Poole @TheAubreyPoole · 16 Mar 2018
I have been obsessing over Call Me By Your Name all week. The movie is sublime. And then NBC's Rise punched me in the gut with my fave Spring Awakening songs. #MSWL Spring Awakening + CMBYN. Please and thank you.