By Interns
Amy Giuffrida @kissedbyink · 4d
#MSWL I'm DESPERATELY NEEDING a YA or adult romance where a sweet couple falls in love—no insta love. I want to see their journey, whether it's f/f, m/m, f/m...love is love. I just want ❤️ and laughter and kindness with lots of friends and family and community.
Amy Giuffrida @kissedbyink · Jun 19
3. I want to hear from marginalized authors who have a story to tell that isn't just considered an "issue book". Give me culture and family and love.
4. Give me characters I want to root for and in the end, there's a HEA.
Amy Giuffrida @kissedbyink · Jun 19
What am I missing in my inbox?
1. I want smushy sweet romance that makes me tear up when I read--like LOVE, VICTOR or LOVE, SIMON or RED WHITE and ROYAL BLUE.
2. I want relationships that are full of friendship and happiness, especially written with a cast of diverse characters.
Amy Giuffrida @kissedbyink · Apr 17
#MSWL Watching Zumbo's Just Desserts (now I want cake, btw) and there is a man who bakes with tradition Greek flavors, but creates modern dishes. He tells about this heritage as he cooks. I want this sooooo badly. Give me culture and flavor and story. PLEASE! #amagenting
Amy Giuffrida @kissedbyink · Apr 8
#MSWL I am actively looking for YA or MG horror novels that are campy and full of tropes.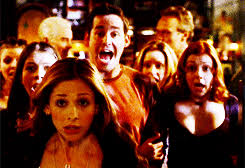 Amy Giuffrida @kissedbyink · Mar 29
#MSWL I'm dying to see a YA contemporary starring an all girl band in my inbox!!! Think of a mash up between SOME KIND OF WONDERFUL, SATISFACTION, with a dash of SHAMELESS.