Hannah Sheppard
D H H Literary Agency Director & Freelance Editor. Story lover. Book-as-object lover. Infatuated with vintage typewriters. Feminist. It's Ms.
www.dhhliteraryagency.com
Hannah Sheppard @YA_Books · Aug 9
Posting this again for any #writers thinking about applying for #PitchDHH #Liverpool - here's a longer #MSWL...and just to add I'd love more funny kid's stuff across the board.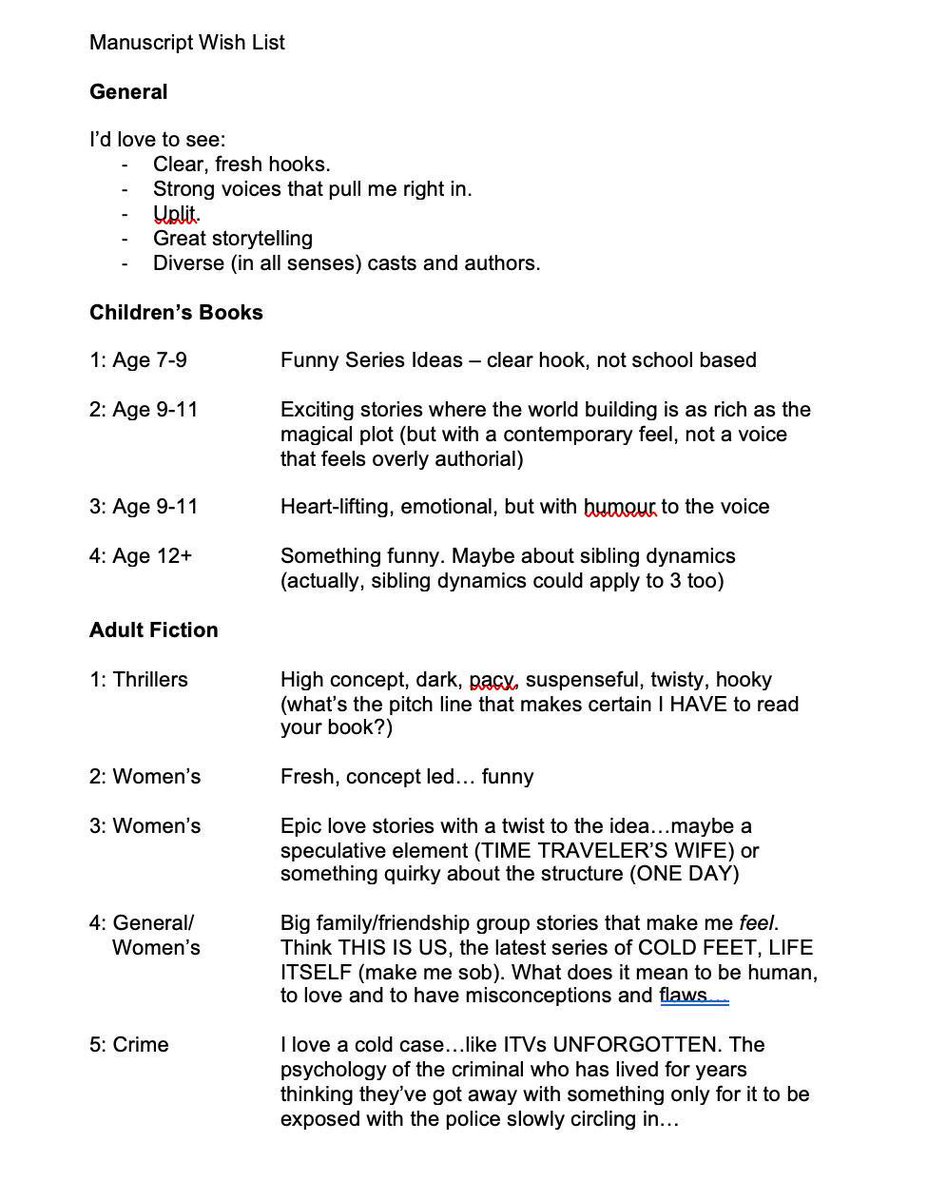 Hannah Sheppard @YA_Books · Feb 21
Thanks for asking @hannaho92
I've put together a new #MSWL for both adult fiction and children's...if you're #amwriting and getting ready for #submission I'd love to see anything along these lines. @NovelistsCorner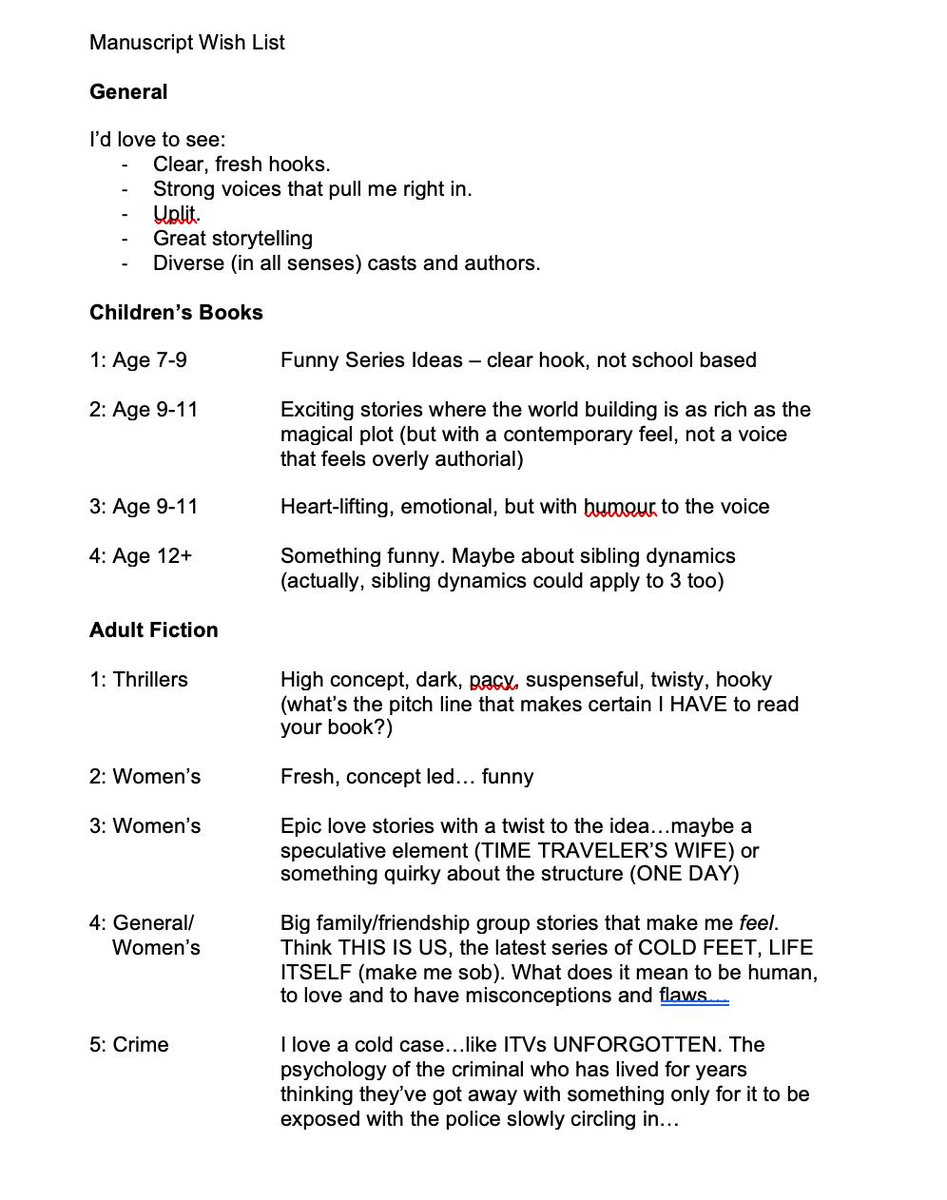 Hannah Sheppard @YA_Books · 30 Mar 2018
I've been having another think about my submission wish list...see photo:
#writers #authors #amwriting #mswl #agentwishlist #agents #YA #middlegrade #fiction #books #reading ... #submissions #guidelines here: dhhliteraryagency.com/hannah-sheppar…