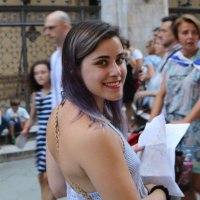 Sami Isman
Associate Agent @greenburgerlit . Child of the world (by way of 🇦🇷🇧🇷🇸🇬). Lover of cheese, the beach, and powerful women. Query: sisman@sjga.com.
Manhattan, NY


Sami Isman @SamiIsman · Sep 24
And I can't say this loud enough: I'm itching for a true murder mystery! I want to play detective along with the characters, I want to try to guess who did it & be wrong & right & wrong & right #MSWL


Sami Isman @SamiIsman · Sep 24
On this #MSWL day I'm hoping for an adult female coming of age. Growing up as a girl is so much more complicated than as a boy, let's explore that!!



Sami Isman @SamiIsman · Jul 29
I also love crazy, dysfunctional, large families, and stories from multiple perspectives-I want to see your characters grow Think The Immortalists or Ask Again, Yes #FamilySaga #MSWL



Sami Isman @SamiIsman · 12 Sep 2018
#MSWL Day! Send me your haunting, upmarket and nuanced detective novels, like Tana French and Megan Abbott. More female protagonists please! Complex, coming of age, contemporary relationships, think Marlena and The Immortalists. Adult only.