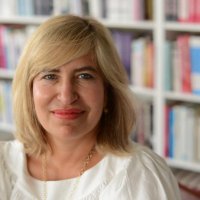 Jennifer Weis
Literary Agent
Senior Literary Agent at @rossyoon . Looking for thrillers, book club fiction, and narrative nonfiction. Plot comes first. jenniferweis@rossyoon .com she/her

Hi everyone! I'm officially making the switch over to QueryManager to help lighten my inbox. You can find me at QueryManager.com/JenniferWeis and keep an eye out for a new #MSWL thread from me soon! Looking forward to reading!

Contemporary new adult writers, are you the next Elin Hilderbrand or Liane Moriarty? Can't wait to see what comes in this week! (4/4).

Forbidden love is a plus! YA writers, I love a good tear-jerker, but also an up-to-the-minute novel that gives us a look at 2021 teen-life, like THE HATE U GIVE. For me, YA is all about the character and their voice. (3/4).

Are the characters complicated and fresh but at the same time, familiar? I'm looking for a thriller that's pulse-pounding, a commercial novel that makes me forget I'm working, and a romance where the chemistry is palpable and builds throughout the book. (2/4)



Are you a BIPOC woman writing a high-concept thriller set against an elite or luxurious background? We want to read it! #mswl #WritingCommunity

Thrillers, bookclub fiction, and books with contemporary relevance, narrative or otherwise, are on my #MSWL.
I want to be thrilled, stumped, mystified, turned on, and everything in between.

I've been sleeping a bit later these mornings, I confess, but waking with that eternal hope that the perfect novel awaits me in my inbox.
This is just a note to say, keep those queries coming! Because I'm at home, I'm reading MORE!
#MSWL