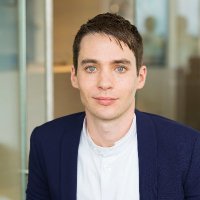 Peter Knapp
Lit agent with @parkandfine representing kid lit with enthusiasm!
Brooklyn, NY

Peter Knapp @petejknapp · Apr 15
#MSWL - Smart, commercial YA thrillers & mysteries! Think Tiffany Jackson, Karen McManus, E. Lockhart. Also, YA horror! I'd love something like MISS PEREGRINE'S HOME FOR PECULIAR CHILDREN, with a good speculative twist.

Peter Knapp @petejknapp · 10 Oct 2019
Also on my #mswl always is YA contemporary, including mysteries, thrillers, and contemporary with a touch of magic or a speculative element. I particularly love grounded stories with magic such as THE RAVEN BOYS.


Peter Knapp @petejknapp · 21 Apr 2019
I loved SADIE too because I love a good mystery, where you read on because you have to figure out not just what is GOING to happen but also what already DID happen. #mswl

Peter Knapp @petejknapp · 2 Jan 2019
#mswl 2019: Smart middle grade mysteries like THE LONDON EYE MYSTERY or WHEN YOU REACH ME, or with a ghostly bent like Karen Strong's upcoming JUST SOUTH OF HOME. (9/13)