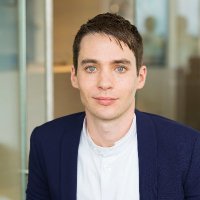 Peter Knapp
Lit agent with @parkandfine representing kid lit with enthusiasm!
Brooklyn, NY

Peter Knapp @petejknapp · Apr 15
#MSWL - Anything that feels high concept and cinematic in YA, whether it's sci-fi, fantasy, or contemporary with a speculative twist. Stories with big "what if" premises.

Peter Knapp @petejknapp · Apr 15
#MSWL - Smart, commercial YA thrillers & mysteries! Think Tiffany Jackson, Karen McManus, E. Lockhart. Also, YA horror! I'd love something like MISS PEREGRINE'S HOME FOR PECULIAR CHILDREN, with a good speculative twist.

Peter Knapp @petejknapp · Jan 7
I also love speculative, especially for MG & would love to find something for fans of the AMULET series or something like THE WITCH BOY. And a recent fav was FAKE BLOOD. #mswl

Peter Knapp @petejknapp · 10 Oct 2019
Also on my #mswl always is YA contemporary, including mysteries, thrillers, and contemporary with a touch of magic or a speculative element. I particularly love grounded stories with magic such as THE RAVEN BOYS.



Peter Knapp @petejknapp · 21 Apr 2019
I'd also LOVE a cool, cinematic spec novel or contained sci-fi. Something catchy, like "TITANIC but in a newly opened underwater resort" or FAST & FURIOUS meets I don't know what... Basically, I love when the concept has a *wow* factor. #mswl


Peter Knapp @petejknapp · 8 Feb 2017
#MSWL - YA novels that are realistic -- and not; grounded YA with some fantastic or speculative element. petejknapp.com/post/155723172… #amquerying