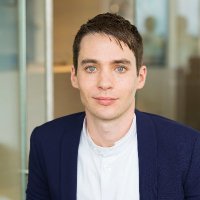 Peter Knapp
Literary Agent

Literary Agent

I'd love some love stories across genres: rom-coms, sweeping love stories, romantic fantasies, paranormal romance, etc. #mswl

Literary Agent

I want both MG and YA paranormal. And while it doesn't need to be paranormal romance, let's be real: I love romance. I love love. So if you're writing a paranormal romance with a sweeping, high stakes story, I'd love to take a look! #mswl

Literary Agent

I am eager for paranormal. I started agenting not too long after the paranormal wave had already crested, and I think it's high time for it to come back, but to be more inclusive. Give me some fresh takes on your favorite paranormal creatures and tropes! #mswl

Literary Agent

#MSWL - vampires, werewolves, oh my! I'd love some great paranormal, something sweeping and wonderful, or something exploring the every day angst of being a teenager. I'm ready for it!

Literary Agent

Closing out the day & week with a #mswl: I love middle grade adventure series (whether paranormal, sci-fi, or fantasy) with lots of heart & humor. If that's what you're querying, I'd love to see your project!

Sub instructions here: parkfine.com/get-in-touch/

Literary Agent

I'd love to find a YA paranormal (romance or not) that feels fresh and has epic external stakes & high internal drama (and I remain partial in particular to vampires and werewolves). I love monsters of all stripes & would love something like Rick Yancey's MONSTRUMOLOGIST. #mswl

Literary Agent


Literary Agent

#mswl - I would love a fresh take on YA paranormal: vampires or werewolves like we've never seen them before, or a sprawling ghost story. Something that feels both grounded and also epic in terms of it scope and stakes.

Literary Agent


Literary Agent

#MSWL -- I'm still on the hunt for middle grade, and would particularly love a fun middle grade series with action, adventure, and perhaps some magic or a dash (or heaping cupful) of the paranormal!

Literary Agent

And, yes, I am among those agents looking for paranormal! This can be set in our world & hidden from us non-vampires (so I claim), or it can be in a world where paranormal things are an accepted part of the world. I'm so excited for Renée Ahdieh's THE BEAUTIFUL! #mswl

Literary Agent

Monday #mswl thoughts: I would love to find an epic YA paranormal series or a sweeping, action-packed, high concept YA sci-fi series (but not necessarily set in space).

Literary Agent

#mswl 2019: YA Paranormal: I want a big vampire or werewolf book or paranormal series that feels new and different and unlike what we've seen before. And YA SFF unlike anything we've seen before. (5/13)