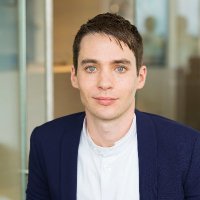 Peter Knapp
Lit agent with @parkandfine representing kid lit with enthusiasm!
Brooklyn, NY

Peter Knapp @petejknapp · Jan 7
Also Rebecca Stead's upcoming THE LIST OF THINGS THAT WILL NOT CHANGE is a new favorite. I love its exploration of both regret (see above: a fav topic!) and family identity. #mswl

Peter Knapp @petejknapp · Jan 7
Regardless of genre, some themes and subjects I love: family history/family identity; regret; sibling relationships; break-ups/romance gone sideways; extracurricular activities (such as sports, plays, mock trial), stories about letting go of shame, etc. #mswl

Peter Knapp @petejknapp · 24 Sep 2019
#MSWL - in YA and MG, I love stories about how we're shaped by our families, and how we fit in with them (or not). I always love a good cry-worthy, heartfelt family moment in a book.

Peter Knapp @petejknapp · 18 Sep 2019
Always on my #mswl - stories about figuring out how family informs identity -- the good and the bad. This is something I love about THE LAST TRUE POETS OF THE SEA by @JuliaDrake__ (out 10/1!): it so artfully explores the tension between family & individual identity.

Peter Knapp @petejknapp · 21 Apr 2019
When I say "I love love," I don't only mean romantic. I want stories about the love between friends and families, too. About the realities & limits of love. Love gone right & love gone wrong. Love that feels eternal & love that feels finite. Love beginning & love ending. #mswl

Peter Knapp @petejknapp · 21 Apr 2019
For MG and YA, I love books that explore family dynamics. I can go both ways here: books exploring family problems, or books where the family acts as something of refuge from the main conflict. #mswl