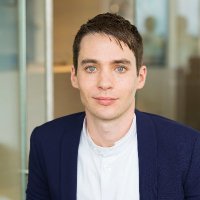 Peter Knapp
Literary Agent

Literary Agent

I'd love some love stories across genres: rom-coms, sweeping love stories, romantic fantasies, paranormal romance, etc. #mswl

Literary Agent

I want both MG and YA paranormal. And while it doesn't need to be paranormal romance, let's be real: I love romance. I love love. So if you're writing a paranormal romance with a sweeping, high stakes story, I'd love to take a look! #mswl

Literary Agent

#MSWL - YA rom coms and love stories!

Literary Agent

Regardless of genre, some themes and subjects I love: family history/family identity; regret; sibling relationships; break-ups/romance gone sideways; extracurricular activities (such as sports, plays, mock trial), stories about letting go of shame, etc. #mswl

Literary Agent

I'd love to find a YA paranormal (romance or not) that feels fresh and has epic external stakes & high internal drama (and I remain partial in particular to vampires and werewolves). I love monsters of all stripes & would love something like Rick Yancey's MONSTRUMOLOGIST. #mswl

Literary Agent

When I say "I love love," I don't only mean romantic. I want stories about the love between friends and families, too. About the realities & limits of love. Love gone right & love gone wrong. Love that feels eternal & love that feels finite. Love beginning & love ending. #mswl

Literary Agent

#MSWL - I'd love to find a literary historical novel, MG, YA or adult. A great YA romance or adult sibling story with a historical backdrop.