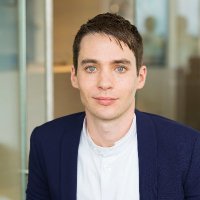 Peter Knapp
Lit agent with @parkandfine representing kid lit with enthusiasm!
Brooklyn, NY



Peter Knapp @petejknapp · 24 Sep 2019
#MSWL - In MG, I will say I'd love, love to find a big middle grade series, something with heart & adventure. I'd love a sweeping MG fantasy-adventure, a new take on magical schools, or something high concept, high stakes, and FUN.



Peter Knapp @petejknapp · 16 Jul 2019
#MSWL -- I'm still on the hunt for middle grade, and would particularly love a fun middle grade series with action, adventure, and perhaps some magic or a dash (or heaping cupful) of the paranormal!


Peter Knapp @petejknapp · 12 Sep 2017
#MSWL - fun, high concept MG adventure series! I love adventure, puzzle-y stories, and bonus points for humor. petejknapp.com/post/155644067…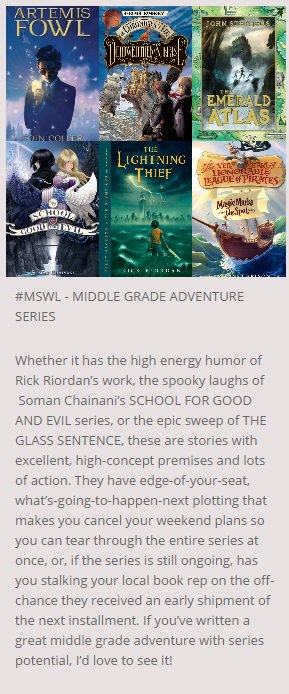 Peter Knapp @petejknapp · 8 Feb 2017
#MSWL - middle grade adventure with edge-of-your-seat plotting and lots of heart and humor. petejknapp.com/post/155644067… #amquerying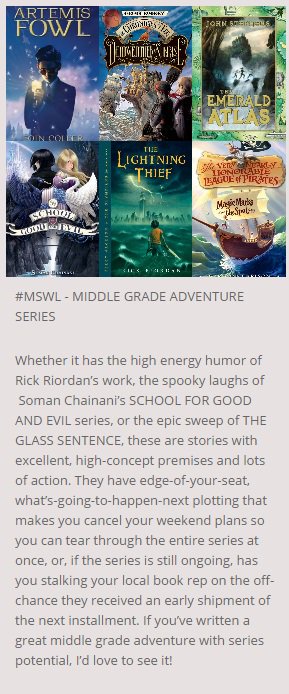 Peter Knapp @petejknapp · 9 Jan 2017
#MSWL - middle grade adventure with edge-of-your-seat plotting and lots of heart and humor. petejknapp.com/post/155644067… #amquerying