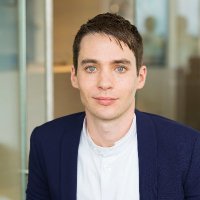 Peter Knapp
Lit agent with @parkandfine representing kid lit with enthusiasm!
Brooklyn, NY

Peter Knapp @petejknapp · Apr 15
#MSWL - Anything that feels high concept and cinematic in YA, whether it's sci-fi, fantasy, or contemporary with a speculative twist. Stories with big "what if" premises.




Peter Knapp @petejknapp · 21 Apr 2019
I'd also LOVE a cool, cinematic spec novel or contained sci-fi. Something catchy, like "TITANIC but in a newly opened underwater resort" or FAST & FURIOUS meets I don't know what... Basically, I love when the concept has a *wow* factor. #mswl

Peter Knapp @petejknapp · 25 Feb 2019
Monday #mswl thoughts: I would love to find an epic YA paranormal series or a sweeping, action-packed, high concept YA sci-fi series (but not necessarily set in space).

Peter Knapp @petejknapp · 2 Jan 2019
#mswl 2019: YA Paranormal: I want a big vampire or werewolf book or paranormal series that feels new and different and unlike what we've seen before. And YA SFF unlike anything we've seen before. (5/13)