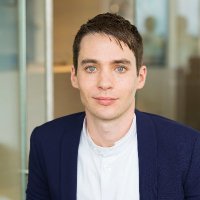 Peter Knapp
Literary Agent

Literary Agent

I'm eager to find YA thrillers, mysteries, psychological suspense that are brilliantly plotted. Think the work of Tiffany D. Jackson, Lamar Giles, E. Lockhart's WE WERE LIARS, Karen McManus, etc. All would love to find original horror like WILDER GIRLS. #mswl

Literary Agent

Literary Agent

#MSWL - Smart, commercial YA thrillers & mysteries! Think Tiffany Jackson, Karen McManus, E. Lockhart. Also, YA horror! I'd love something like MISS PEREGRINE'S HOME FOR PECULIAR CHILDREN, with a good speculative twist.

Literary Agent

In YA I'd love to find a thriller; something that is a compulsive page-turner & smart exploration of the ways we form meaning & identity during our teen years (which includes, surely, some number of secrets!) & how we examine & challenge the ideas & beliefs we've inherited. #mswl

Literary Agent

Also on my #mswl always is YA contemporary, including mysteries, thrillers, and contemporary with a touch of magic or a speculative element. I particularly love grounded stories with magic such as THE RAVEN BOYS.

Literary Agent

#mswl - YA thrillers and mysteries. If you comp to ONE OF US IS LYING, MONDAY'S NOT COMING, or SADIE, please -- query me!

Literary Agent

Literary Agent

#mswl 2019: YA thrillers and twisty tales: think ALLEGEDLY, ONE OF US IS LYING, THE DARKEST CORNERS, ALL OF THIS IS TRUE, WE WERE LIARS, etc. (4/13)

Literary Agent

#tenqueries takeaways: 1) I'm getting a lot of YA fantasy, but I still like it. 2) though these particular thrillers weren't right for me, I'm interested in character driven adult and YA suspense/thrillers and would be eager to find a big, irresistible one. #mswl

Literary Agent

High on my #mswl: character-driven thrillers like THE EXPATS, BEFORE I GO TO SLEEP, THE INQUISITOR, anything by Tana French or Gillian Flynn

Literary Agent