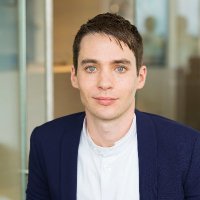 Peter Knapp
Lit agent with @parkandfine representing kid lit with enthusiasm!
Brooklyn, NY

Peter Knapp @petejknapp · Apr 15
#MSWL - Smart, commercial YA thrillers & mysteries! Think Tiffany Jackson, Karen McManus, E. Lockhart. Also, YA horror! I'd love something like MISS PEREGRINE'S HOME FOR PECULIAR CHILDREN, with a good speculative twist.

Peter Knapp @petejknapp · Jan 7
In YA I'd love to find a thriller; something that is a compulsive page-turner & smart exploration of the ways we form meaning & identity during our teen years (which includes, surely, some number of secrets!) & how we examine & challenge the ideas & beliefs we've inherited. #mswl

Peter Knapp @petejknapp · 10 Oct 2019
Also on my #mswl always is YA contemporary, including mysteries, thrillers, and contemporary with a touch of magic or a speculative element. I particularly love grounded stories with magic such as THE RAVEN BOYS.



Peter Knapp @petejknapp · 2 Jan 2019
#mswl 2019: YA thrillers and twisty tales: think ALLEGEDLY, ONE OF US IS LYING, THE DARKEST CORNERS, ALL OF THIS IS TRUE, WE WERE LIARS, etc. (4/13)

Peter Knapp @petejknapp · 20 Apr 2018
#tenqueries takeaways: 1) I'm getting a lot of YA fantasy, but I still like it. 2) though these particular thrillers weren't right for me, I'm interested in character driven adult and YA suspense/thrillers and would be eager to find a big, irresistible one. #mswl