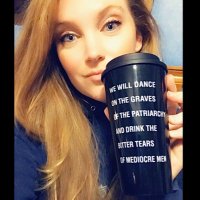 Kelly Is CLOSED To Queries


Kelly is CLOSED to Queries @LitAgentKelly · 14 Oct 2019
Skelly-ton is CLOSED to Queries 🎃💀 @LitAgentKelly
So, I AM CLOSED TO UNSOLICITED QUERIES through January 1st, but I'm REALLY looking for some LGBTQIA+ and POC #ownvoices stories I can help to champion and get heard. I also am desperately looking for MG (fantasy, sci-fi, cont., hist.) and Adult (fantasy, cont. rom., hist.) #MSWL
Though I'm NOT asking to receive more queries, I would love to know if you sent me one and it's sitting in my box somewhere waiting for me to see it. If you haven't sent anything yet, pitch me via @SavvyAuthors next week from the 23rd-25th! If I like it, it's a request! <3 #MSWL

Kelly is CLOSED to Queries @LitAgentKelly · 12 Sep 2018
#MSWL MG Diverse and LGBTQIA+ voices. Middle grade is really some of the toughest years of my life, and anything that can help them realize it's okay to be different, is helpful. Love ghost stories and stories of crushes and friendship at this age.

Kelly is CLOSED to Queries @LitAgentKelly · 12 Sep 2018
#MSWL Also fully watching The Crown and Reign right now and looking for court intrigue, especially in courts we haven't seen much from! Mary Queen of Scots? The Spain monarchy? Maybe French Sun King type of court intrigue? Especially with LGBTQIA+ characters and maybe magic?



Kelly is CLOSED to Queries @LitAgentKelly · 6 Jun 2018
#MSWL I'd like to state for the record that I am still looking for, and will always be looking for, diverse perspectives, authors, characters, cultures, and environments in manuscripts and books. This includes POC, LGBTQIA+, genderfluid, neurodiverse, and all the other categories