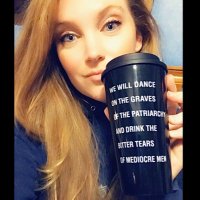 Kelly Is Using Query Manager Now!
Literary Agent at @reesagency . Twitter Valkyrie. Philadelphian. Pisces. She/her. Multitasks #LikeABoss . Gandalf of #TheFellowship . Tweets are my own.✌🏻
The Iron Throne, Winterfell

Kelly is using Query Manager now! @LitAgentKelly · 6d
Also really looking for some amazing African mythology and cultural beliefs/customs via contemporary fantasy, historical fantasy, or just plain fantasy. #MSWL Saw one in my box and am saving it to circle back. I'd love more!!!


Kelly is using Query Manager now! @LitAgentKelly · 24 Sep 2019
Kelly 📚 @LitAgentKelly
For whatever reason, I'm really craving some historical MG, YA, and Adult right now. Scotland history and mythology in the Jacobites time, Louis the XIV court intrigue, French Revolution YA, Spanish Civil War, House of Savoy unification of Italy, Russian Revolution, etc.. #MSWL pic.twitter.com/4SMHicEnnJ
HISTORICAL in YA and Adult! Love some court/palace intrigue, especially if in a more unknown place in literature. (SEE TWEET ATTACHED FOR INFO!) I'm also always looking for my super feminist/independent US historical a la Ruby from Cold Mountain. #MSWL twitter.com/litagentkelly/…

Kelly is using Query Manager now! @LitAgentKelly · 31 Aug 2019
For whatever reason, I'm really craving some historical MG, YA, and Adult right now. Scotland history and mythology in the Jacobites time, Louis the XIV court intrigue, French Revolution YA, Spanish Civil War, House of Savoy unification of Italy, Russian Revolution, etc.. #MSWL


Kelly is using Query Manager now! @LitAgentKelly · 1 Jul 2018
You know what'd be cool to see more of in YA Fantasy? Mythologies no one has read before, like the hundreds of Native American tribes, or the 54 countries and thousands of tribes within Africa, or Haittian or Persian or Hittite. Something that can open our eyes and minds. #MSWL