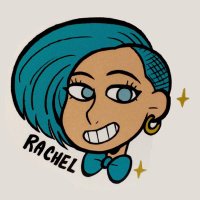 Rachel Stark
Editor

Editor

🌟YA thrillers, psychological horror, supernatural, & speculative fiction that radically represents & explores queer, female, and BIPOC rage & revenge
▫️ Think: Iron Widow, Sadie, Nimona, or, for a film example, Jennifer's Body #MSWL

Editor

▪️Queer/LGBTQ+ protags—esp. trans, non-binary, asexual, aromantic, intersex, queer, & bi chars
▪️All BIPOC protagonists, but especially Black American, Indigenous, & Latinx protags
(cont.) #MSWL

Editor

I enthusiastically seek BIPOC, LGBTQAI+, disabled, neurodiverse, religious minority & otherwise underrepresented authors for my list & my goal is to publish books that prioritize making underrepped readers feel seen over making readers outside those groups comfortable
#MSWL 17/?

Editor

• Horror and supernatural fiction that radically represents and explores queer, female, and BIPOC rage
• Books that slide adeptly between humor and poignancy—if a book can make me laugh on one page and cry on the next, it wins my whole heart!
#MSWL 15/?

Editor

• Queer friendship, love, and adventure stories, especially featuring the less-represented members of the queer family: trans, non-binary, asexual, intersex, queer, and bisexual characters
#MSWL 14/?

Editor

Editor

The wonderful @MissDahlELama reminded me that there are not enough queer witch books.
1) WHY NOT?
2) GIMME A FEMINIST QUEER WITCH YA! #mswl

Editor


Editor


Editor


Editor