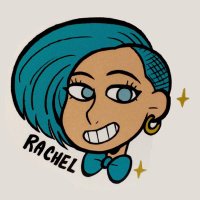 Rachel Stark
Editor

Editor

🌟Authentic, own-voices rep of characters w/ marginalized & intersectional identities in stories of adventure, romance, friendship, joy, & personal growth. Especially but not exclusively:
▪️Protags w/ disabilities &/or neurodivergences
(cont.) #MSWL

Editor

• Queer friendship, love, and adventure stories, especially featuring the less-represented members of the queer family: trans, non-binary, asexual, intersex, queer, and bisexual characters
#MSWL 14/?

Editor

• Unique family structures depicted in a positive and nuanced light—think found families of friends, guardians other than parents, or loving and supportive separated families
#MSWL 12/?

Editor

• Authentic, #ownvoices representations of characters with marginalized and intersectional identities, particularly in stories of adventure, romance, friendship, joy, and personal growth
#MSWL 8/?

Editor

#mswl A YA friendship breakup story with all the emotional heft of a romantic relationship's end