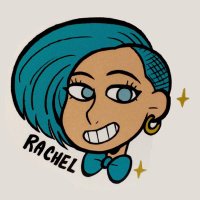 Rachel Stark
Editor

Editor

(GNs) 🌟Middle grade humor with a big heart—I'd particularly like to explore careers outside of policing that nonetheless lend themselves to multiple adventures over the course of a series
▫️Think: Dog Man, InvestiGators #MSWL

Editor

🌟Sharp & original humor that shows a deep understanding of its readers—whether goofy, over-the-top humor for middle graders or well-observed sarcasm for teens
🌟Books that slide adeptly between humor & poignancy, that make me laugh on one page & cry on the next #MSWL

Editor

• Horror and supernatural fiction that radically represents and explores queer, female, and BIPOC rage
• Books that slide adeptly between humor and poignancy—if a book can make me laugh on one page and cry on the next, it wins my whole heart!
#MSWL 15/?

Editor

• Sharp and original humor that shows a deep understanding of its readers—whether goofy and over-the-top humor for middle graders or well-observed sarcasm for teens
#MSWL 11/?

Editor

• Zany middle grade humor with a big heart, in the vein of Dog Man—I'd particularly like to explore careers outside of policing that nonetheless lend themselves to multiple adventures over the course of a series
#MSWL 10/?