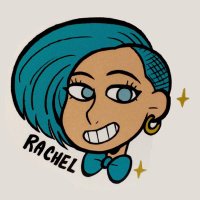 Rachel Stark
Editor

Editor


Editor

If you read this long thread, puppy high-five to you! Now send me those good good graphic novels! #MSWL 25/25

Editor

Again, I am ONLY open to graphic novel submissions. But I'd love to see comics that read like the following prose books:
YA
• Yamile Saied Méndez's Furia
• Kacen Callender's Felix Ever After
• Kristin Cashore's Graceling Realm series
• Courtney Summers's Sadie
#MSWL 21/?

Editor

MG
• Grace Ellis & Noelle Stevenson's Lumberjanes series
• Dav Pilkey's Dog Man series
• Ben Hatke's Zita the Spacegirl
• Cece Bell's El Deafo
• Jerry Craft's New Kid
• Jen Wang's Stargazing
• Mike Curato's Flamer

Chapter Book
• Luke Pearson's Hilda series
#MSWL 19/?

Editor

• Horror and supernatural fiction that radically represents and explores queer, female, and BIPOC rage
• Books that slide adeptly between humor and poignancy—if a book can make me laugh on one page and cry on the next, it wins my whole heart!
#MSWL 15/?

Editor

• Zany middle grade humor with a big heart, in the vein of Dog Man—I'd particularly like to explore careers outside of policing that nonetheless lend themselves to multiple adventures over the course of a series
#MSWL 10/?

Editor

• Fantasy and other speculative fiction that uses the conventions of its genre to critique, subvert, or illuminate a truth about our world
#MSWL 9/?

Editor

• Authentic, #ownvoices representations of characters with marginalized and intersectional identities, particularly in stories of adventure, romance, friendship, joy, and personal growth
#MSWL 8/?

Editor


Editor

Broadly, I and my colleagues at Disney are looking for big bets with high-concept commercial hooks, expert plotting and pacing, and the potential to become lead titles. #MSWL 4/?

Editor

I'm primarily focused on MG & YA comics, but I'd love to find some early reader/chapter book-level comics that feel in line with these interests, and I selectively acquire graphic novels for adults, as well, for Disney's new adult imprint, Hyperion Avenue. #MSWL 3/?

Editor


Editor


Editor