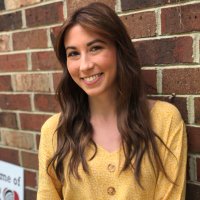 Bethany Fulk Hendrix
Literary Agent
Junior Agent @HollowayLit • YA writer • Lover of all things Disney and chocolate

Bethany Fulk Hendrix
@bethanyfulk
Literary Agent

Fantasy is my first love, but I'd really like to see more diverse fantasy drawing from underrepresented voices/myths/folklore/worlds, etc. I'd love to see some historical fiction/fantasy/alternate history! Gothic/Horror! Spies! Heists!


Bethany Fulk Hendrix
@bethanyfulk
Literary Agent

Bethany Fulk Hendrix @bethanyfulk
Hi #amquerying writers! I will be opening to submissions again on June 1st! I cannot wait to see all of your amazing stories in my inbox 🎉Here's what I'll be looking for:
Middle Grade: I'm really looking to build my MG list! I'm looking for a little bit of everything--fantasy, retellings, adventure stories, touches of magic, mysteries, spies!


Bethany Fulk Hendrix
@bethanyfulk
Literary Agent