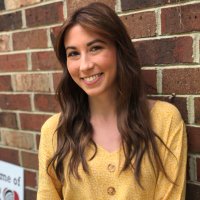 Bethany Fulk Hendrix
Literary Agent
Junior Agent @HollowayLit • YA writer • Lover of all things Disney and chocolate

Bethany Fulk Hendrix
@bethanyfulk
Literary Agent

I am officially open to queries again! 🎉 Looking forward to seeing all of your amazing MG and YA submissions in my inbox 🤗 Check out my MSWL to see what I'm looking for!


Bethany Fulk Hendrix
@bethanyfulk
Literary Agent

Young Adult: I'm going to be a bit more picky when it comes to YA as this is where most of my current clients write. But I'm really going to be looking for Rom-Coms (with an emphasis on the comedy)! Think She's the Man!


Bethany Fulk Hendrix
@bethanyfulk
Literary Agent