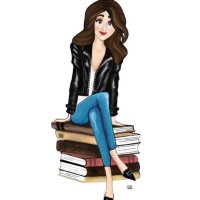 Mariah Nichols
Literary Agent
Literary Agent at D4EO Literary Agency | Programming Nerd

Mariah Nichols
@LitAgentMariah
Literary Agent
Literary Agent at D4EO Literary Agency | Programming Nerd

Adult Fiction:
(Women's fiction) psychological thrillers/suspense, mystery, & family/friendship drama. I gravitate towards upmarket/commercial.
(Contemporary Romance) rom-coms, rom-coms & more rom-coms! Would love to see more LGBTQ+, diversity, relatable, & unique plots.

Mariah Nichols
@LitAgentMariah
Literary Agent
Literary Agent at D4EO Literary Agency | Programming Nerd

YA Fiction:
Rom-coms, paranormal romance, dystopian romance, science fiction/fantasy/speculative, & thriller/suspense. I would love to see: diversity, LGBTQ+, environmental issues/climate change, school settings, and mental health.

Mariah Nichols
@LitAgentMariah
Literary Agent
Literary Agent at D4EO Literary Agency | Programming Nerd

I would LOVE to see more YA & adult rom-coms in my inbox! Give me unique storylines, laughs, diversity, and all the feels.
💕💕
#mswl

Mariah Nichols
@LitAgentMariah
Literary Agent
Literary Agent at D4EO Literary Agency | Programming Nerd

What I'm looking for the most this New Year is rom-com ❤️ with relatable characters and a storyline that's hard to put down. #MSWL #Romance #romcom

Mariah Nichols
@LitAgentMariah
Literary Agent
Literary Agent at D4EO Literary Agency | Programming Nerd


Mariah Nichols
@LitAgentMariah
Literary Agent
Literary Agent at D4EO Literary Agency | Programming Nerd

As a new agent, I'm excited to see the following in my inbox.
Adult & YA Fiction: women's fiction, romance/rom-com, SF, paranormal, horror, thriller, and family drama.
Nonfiction: self-help, memoirs, cookbooks, lifestyle, and how-to.

#MSWL #WritingCommunity #writers