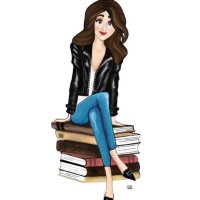 Mariah Nichols
Literary Agent
Literary Agent at D4EO Literary Agency | Programming Nerd

Mariah Nichols
@LitAgentMariah
Literary Agent
Literary Agent at D4EO Literary Agency | Programming Nerd

YA Fiction:
Rom-coms, paranormal romance, dystopian romance, science fiction/fantasy/speculative, & thriller/suspense. I would love to see: diversity, LGBTQ+, environmental issues/climate change, school settings, and mental health.

Mariah Nichols
@LitAgentMariah
Literary Agent
Literary Agent at D4EO Literary Agency | Programming Nerd

#MSWL
(Adult fiction)
Women's fiction - psychological thrillers (the darker the better) & mystery/suspense. Think Lifetime movies!

(YA)
Paranormal romance & thrillers/suspense. School settings are a plus. Dark elements are welcomed!

Mariah Nichols
@LitAgentMariah
Literary Agent
Literary Agent at D4EO Literary Agency | Programming Nerd

As a new agent, I'm excited to see the following in my inbox.
Adult & YA Fiction: women's fiction, romance/rom-com, SF, paranormal, horror, thriller, and family drama.
Nonfiction: self-help, memoirs, cookbooks, lifestyle, and how-to.

#MSWL #WritingCommunity #writers