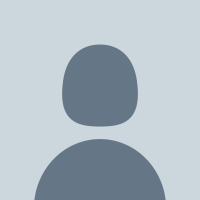 Brent Taylor
Literary Agent
Literary agent. #1 fan of summer. "All that I hope to say in books, all that I ever hope to say, is that I love the world." –E. B. White 🌞🌸

Brent Taylor
@btaylorbooks
Literary Agent
Literary agent. #1 fan of summer. "All that I hope to say in books, all that I ever hope to say, is that I love the world." –E. B. White 🌞🌸


Brent Taylor
@btaylorbooks
Literary Agent
Literary agent. #1 fan of summer. "All that I hope to say in books, all that I ever hope to say, is that I love the world." –E. B. White 🌞🌸

I'd love to see more non-fiction in all young reader categories: picture books, MG, YA, heavily illustrated and graphic projects. #MSWL

Brent Taylor
@btaylorbooks
Literary Agent
Literary agent. #1 fan of summer. "All that I hope to say in books, all that I ever hope to say, is that I love the world." –E. B. White 🌞🌸

Top of my #MSWL is a literary middle grade mystery with high stakes, middle grade and YA graphic novels, author-illustrated picture books, a YA novel told in reverse chronological order.

Brent Taylor
@btaylorbooks
Literary Agent
Literary agent. #1 fan of summer. "All that I hope to say in books, all that I ever hope to say, is that I love the world." –E. B. White 🌞🌸

Top of my #MSWL at the moment: middle grade with an authentic and rich Southern voice.

Brent Taylor
@btaylorbooks
Literary Agent
Literary agent. #1 fan of summer. "All that I hope to say in books, all that I ever hope to say, is that I love the world." –E. B. White 🌞🌸


Brent Taylor
@btaylorbooks
Literary Agent
Literary agent. #1 fan of summer. "All that I hope to say in books, all that I ever hope to say, is that I love the world." –E. B. White 🌞🌸


Brent Taylor
@btaylorbooks
Literary Agent
Literary agent. #1 fan of summer. "All that I hope to say in books, all that I ever hope to say, is that I love the world." –E. B. White 🌞🌸