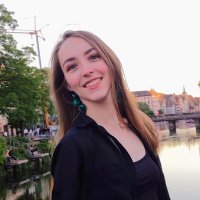 Elisa Houot
Literary Agent

Literary Agent

Anti #MSWL : I don't want to see manuscripts (any genre/age group) with dogs dying on the page.

Literary Agent

For all ages, I am not the best fit for high-fantasy, sci-fi, and horror.

Literary Agent

I am opening to Adult Fiction ✨ In Adult, please send me your Cozy Mysteries, Thrillers and Mysteries!
I am also looking for contemporary romance novels!

Literary Agent

I would LOVE to find a New Adult Cozy Mystery!
I am also searching for a Young Adult or New Adult heist story!

Literary Agent

Young Adult/New Adult: I am open to magical realism, contemporary fiction, thriller (+), mystery, and low fantasy. I am especially on the lookout for a sports story (where sports is the center of the story, like the shows Spinning Out, Pitch).

Literary Agent

Middle Grade: I am looking for mystery stories! I also welcome magical realism and contemporary. In contemporary, I am especially looking for a story where sports is a big part.

Literary Agent


Literary Agent

And in general, I am open to all queries for Picture Book (non-rhyming preferred), MG, YA and NA! I am simply not the best fit for horror, sci-fi or high fantasy.

Literary Agent

*YA/NA contemporary including royalty! Desperately looking for a book that gives me the same impression as the tv series The Royals
*YA magical realism with witches (think of The Secret Circle)
*YA/NA sweet romance with a feel of the Love, Rosie movie
*NA cozy mystery

Literary Agent


Literary Agent

Literary Agent


Literary Agent