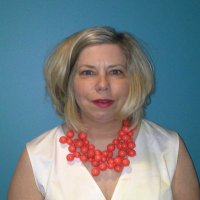 Ann Leslie Tuttle
Literary Agent @DGandBTweets ; specializing in romance/women's fiction. Former editor. Proud mother. Loves travel, needlepoint, and NYC.
New York, NY

Ann Leslie Tuttle @AnnLeslieTuttle · 4d
#MSWL. As women become more vocal about their experiences, I would love to find some narrative nonfiction that deals with motherhood and the often painful journey women undergo to realize this dream.





Ann Leslie Tuttle @AnnLeslieTuttle · Jul 28
So enjoyed Ruth Ware's The Death of Mrs. Westaway. I loved the Gothic atmosphere and how the author adeptly worked the tarot card element into the story to make her heroine more memorable. I would love to see some Gothic fiction as submissions. #MSWL.


Ann Leslie Tuttle @AnnLeslieTuttle · Apr 23
My #MSWL is finally up, and I hope this means I will see more women's fiction projects and romance. I especially love romantic suspense and am looking for an engaging Amish romance. I am actively seeking debut and established writers.