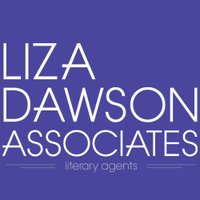 Liza Dawson Assoc.
Liza Dawson Associates is a full-service literary agency based in NYC.
New York, NY
Agents

Liza Dawson Assoc. @LizaDawsonAssoc · 2 Dec 2019
It's Monday; you know what that means...Time for another #MSWL! Liza would love to see a book (fiction or nonfiction) having to do with Korea, in the same vein as FOOD FOR MILLIONAIRES by Min Jin Lee.



Liza Dawson Assoc. @LizaDawsonAssoc · 12 Sep 2018
Happy #MSWL Day! Any authors curious what Liza's wishing for? Here it is!

Zesty historical adventure/thriller
Literary women's fiction about motherhood
Elegant, smart spy novel by someone in the intelligence community
Narrative nonfiction about a turning point in history