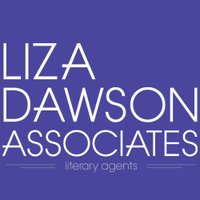 Liza Dawson Associates
Literary Agency
Liza Dawson Associates is a full-service literary agency based in NYC.

Rachel Beck
@Rachel_C_Beck
Literary Agent
Agent with Liza Dawson Associates. Crazy about good books, fabulous shoes & the Pittsburgh Steelers. New Yorker for 8+ years, new Southern California resident.

Literary Agent
Associate agent at Liza Dawson Associates. Thoughts are my own. Huge nerd, musical theater lover
Hannah Bowman
@hannahnpbowman
Literary Agent
Literary agent. Prison abolitionist (
christiansforabolition.org
). Student theologian. Let's tell revolutionary stories together. She/her.