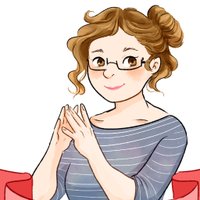 Susan, A Cabbage Man Graham
Literary Agent

Susan, A Cabbage Man Graham
@Grahamophones
Literary Agent


Susan, A Cabbage Man Graham
@Grahamophones
Literary Agent


Susan, A Cabbage Man Graham
@Grahamophones
Literary Agent

Susan, A Cabbage Man Graham
@Grahamophones
Literary Agent


Susan, A Cabbage Man Graham
@Grahamophones
Literary Agent

#mswl #mg - good mysteries, commercial feeling or literary, would love some cryptozoology/weird science, ghosts & #lgbtqa+ rep, friendships

Susan, A Cabbage Man Graham
@Grahamophones
Literary Agent

#mswl bard kids at a bard school which includes SPYING who try to be friends but INTRIGUE and DANGER. Maybe a school story? #mg #ya ???#want

Susan, A Cabbage Man Graham
@Grahamophones
Literary Agent


Susan, A Cabbage Man Graham
@Grahamophones
Literary Agent


Susan, A Cabbage Man Graham
@Grahamophones
Literary Agent

Now I just want to read a good lady spy thriller #mswl - great if the protag is not the only lady + female friendships or romance.

Susan, A Cabbage Man Graham
@Grahamophones
Literary Agent

#mswl YA in which a teen is a guide on a ghost tour & ghosts are real. Romance not at all or a minimum. #friendships are the most important.