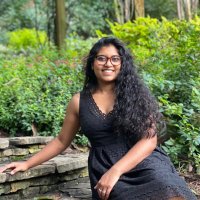 Ismita Hussain
Literary Agent

Literary Agent

Niche #MSWL: a novel that includes day trading as part of the plot!

Literary Agent

#MSWL 2. Cookbooks! I love cookbooks that concentrate on 1 central ingredient, those that make different cuisines accessible without sacrificing authenticity, & cookbooks that tie food to different aspects of life and lived experience. And yes, I am a garlic girl 🧄

Literary Agent

#MSWL 1. Literary Fiction—I can't get enough of it. I wanna see the weird stuff, the sad stuff, the f'd up stuff. I want to be blown away by your sentences. I want novels that are having a conversation about the (many) issues we're facing today.

Literary Agent


Literary Agent


Literary Agent

New year, new website! You can find all the info on agenting things, a detailed #MSWL, etc. at ismitahussain.com. #amquerying folks, check out that Manuscript Wishlist page :)

Literary Agent


Literary Agent

#MSWL To get a better sense of which queries stand out in my QM inbox, check out this podcast episode where I think thru #TenQueries, explain what a perfect query looks like imo, and why I do/don't request. manuscriptacademy.com/podcast 3/x

Literary Agent

Literary Agent

Things are back in full swing at @GreatDogLit and it's so nice getting back to my query inbox this week! So #amquerying writers, if you were waiting till after New Years to submit and you think we'd be a good fit (#mswl is pinned) this is your sign to submit!

Literary Agent

Heads up #WritingCommunity & #amquerying folks: If you're waiting on a query response from me, I haven't forgotten about you! I do look at all of them and I'm currently lagging by 6 weeks (and still open to queries for books that fit my #MSWL)

Literary Agent

#MSWL I love a good Southern setting, anything related to Italy, and REALLY want to see some health/illness stories and #disabilityinclusion

YA & New Adult- send me your romcoms, your fresh takes on classics, but please no SFF

Short story collections! I want to see 'em. 2/x

Literary Agent

#WritingCommunity #amquerying I am open to queries so I'll do a quick #MSWL thread of what I'm looking for:
In Adult- I want to see the best of your literary, gritty, dark (extra points for dark humor!), realist writing. 1/x

Literary Agent