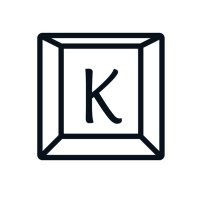 Emily S. Keyes
Literary Agent
Founder of the Keyes Agency, LLC. Bookish. Short. Invisible Disability. Brooklyn, NY. She/her

Literary Agent
Founder of the Keyes Agency, LLC. Bookish. Short. Invisible Disability. Brooklyn, NY. She/her


Literary Agent
Founder of the Keyes Agency, LLC. Bookish. Short. Invisible Disability. Brooklyn, NY. She/her

One thing I was thinking about this weekend while watching "Only Murders in the Building" is that I'd like more MG set in apartment buildings. It's just a way to force disparate people to interact. Genre doesn't mater. "Attack the Block" is another fun example. #mswl.

Literary Agent
Founder of the Keyes Agency, LLC. Bookish. Short. Invisible Disability. Brooklyn, NY. She/her

#mswl MG or YA NF on "lies" taught in schools (particularly interested in the Civil War, myself. Immigration also a good topic). In honor of James Loewen.

Literary Agent
Founder of the Keyes Agency, LLC. Bookish. Short. Invisible Disability. Brooklyn, NY. She/her

The Olympics have reminded me. I always want GIRLS in sports. Especially in #MG. #YA okay too. Wacky teams are even better, like "the Breakaways". Maybe the kid isn't "good" but really likes it anyway? Just spitballin'. #mswl

Literary Agent
Founder of the Keyes Agency, LLC. Bookish. Short. Invisible Disability. Brooklyn, NY. She/her

And, like everyone other publishing person in the world, I would like more graphic novels. (There were two I was very excited about that went to other agents. Sad trombone.) Particularly about MG kids doing fun things? This is vague. #mswl

Literary Agent
Founder of the Keyes Agency, LLC. Bookish. Short. Invisible Disability. Brooklyn, NY. She/her


Literary Agent
Founder of the Keyes Agency, LLC. Bookish. Short. Invisible Disability. Brooklyn, NY. She/her

Watching the History Channel show ALONE. Reminds me I still looking for a female survival story (MG preferable but YA also maybe). Like MY SIDE OF THE MOUNTAIN or HATCHET. #mswl

Literary Agent
Founder of the Keyes Agency, LLC. Bookish. Short. Invisible Disability. Brooklyn, NY. She/her

Been thinking about how I would like a YA or MG at an all girl's school. But not a fancy one. Supernatural elements welcome but not necessary. #mswl

Literary Agent
Founder of the Keyes Agency, LLC. Bookish. Short. Invisible Disability. Brooklyn, NY. She/her


Literary Agent
Founder of the Keyes Agency, LLC. Bookish. Short. Invisible Disability. Brooklyn, NY. She/her

A YA or MG about a kid opposing the school board or local official. Maybe about banned books. And family supporting him/her. #MSWL

Literary Agent
Founder of the Keyes Agency, LLC. Bookish. Short. Invisible Disability. Brooklyn, NY. She/her