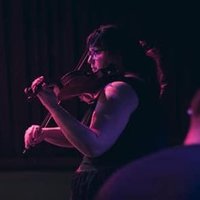 Moe Ferrara
Literary Agent
Senior Literary Agent @BookEndsLit . 🏳️‍🌈 Violinist | Cosplayer | Anglophile | Geek Extraordinaire | Corgi Minion | Wine Enthusiast | Coffee Addict | #TeamMoe

Moe Ferrara
@inthesestones
Literary Agent
Senior Literary Agent
@BookEndsLit
. 🏳️‍🌈 Violinist | Cosplayer | Anglophile | Geek Extraordinaire | Corgi Minion | Wine Enthusiast | Coffee Addict |
#TeamMoe


Moe Ferrara
@inthesestones
Literary Agent
Senior Literary Agent
@BookEndsLit
. 🏳️‍🌈 Violinist | Cosplayer | Anglophile | Geek Extraordinaire | Corgi Minion | Wine Enthusiast | Coffee Addict |
#TeamMoe


Moe Ferrara
@inthesestones
Literary Agent
Senior Literary Agent
@BookEndsLit
. 🏳️‍🌈 Violinist | Cosplayer | Anglophile | Geek Extraordinaire | Corgi Minion | Wine Enthusiast | Coffee Addict |
#TeamMoe

Can't scroll through #PitMad today - but if anyone has fairy-tale or myth retellings, send them my way. Especially #LGBT versions! #MSWL

Moe Ferrara
@inthesestones
Literary Agent
Senior Literary Agent
@BookEndsLit
. 🏳️‍🌈 Violinist | Cosplayer | Anglophile | Geek Extraordinaire | Corgi Minion | Wine Enthusiast | Coffee Addict |
#TeamMoe

Because #LoveIsLove here's your reminder I'm always looking for m/m (and other LGBT) erotic romance on my #MSWL!

Moe Ferrara
@inthesestones
Literary Agent
Senior Literary Agent
@BookEndsLit
. 🏳️‍🌈 Violinist | Cosplayer | Anglophile | Geek Extraordinaire | Corgi Minion | Wine Enthusiast | Coffee Addict |
#TeamMoe

Oh and one other #MSWL! Give me a fairy tale retelling with LGBT+ characters. Like a m/m Beauty & the Beast.

Moe Ferrara
@inthesestones
Literary Agent
Senior Literary Agent
@BookEndsLit
. 🏳️‍🌈 Violinist | Cosplayer | Anglophile | Geek Extraordinaire | Corgi Minion | Wine Enthusiast | Coffee Addict |
#TeamMoe

And of course... Send me your diverse voices and your LGBTQIA characters. I'd love an intersex or gender queer MC! #MSWL