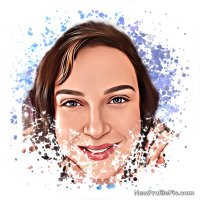 Lisa Green
Editor

Lisa Green
@LisaGreenEdito2
Editor

On my #MSWL Any/all of the following:
1. Quirky/dark humor
2. Paranormal crime syndicate
3. Unusual fairy tale retellings with magic
ALWAYS high heat, HEA/HFN, Fast paced, romance in sci-fi or fantasy sub genre. Prefer under 75K words.

Lisa Green
@LisaGreenEdito2
Editor

#MSWL time! I REALLY want something for Mystic Owl. Which means: 75K or under, HOT adult PNR or UF romance or Sci-fi romance. Heavy on the romance in any sub-genre of Fantasy, but with action as well. I love at least a touch of humor, especially dark. @ me w/any questions!

Lisa Green
@LisaGreenEdito2
Editor

Since I'm open to queries again:
MUST HAVE: Adult romance only. NO YA. Fantasy or sci-fi sub-genre ONLY.
Prefer: High heat level
#MSWL list:
1. Vampires or witches (still looking for something different)
2. mystery & humor even if dark
3. Bridgerton w/PR element
4. Surprise me

Lisa Green
@LisaGreenEdito2
Editor


Lisa Green
@LisaGreenEdito2
Editor


Lisa Green
@LisaGreenEdito2
Editor

What do I want? A 1st person or 3rd person closed paranormal romance (or other fantasy sub-genre) with action, humor, and heat. 50-75K 80 tops. HEA or HFN. #MSWL Query me here: QueryManager.com/LisaGreenQueri…

Lisa Green
@LisaGreenEdito2
Editor


Lisa Green
@LisaGreenEdito2
Editor

I'd love a paranormal or urban fantasy romance where the types of magical beings vary. Use a unique voice and humor. Sookie Stackhouse comes to mind. QueryManager.com/LisaGreenQueri…
#MSWL