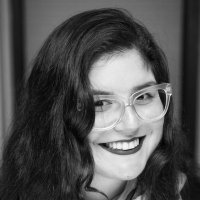 Melissa Edwards
Literary Agent at @stonesongNYC . Lawyer. Contract Consultant. Most of my tweets are about TV, movies, podcasts, and books. Let Bartlet be Bartlet.
New York, NY



Melissa Edwards @MelissaLaurenE · 9 May 2019
Has anyone written a ride share psychological thriller yet or are we just living in a collective one? #MSWL because it's my job, even though the real life scenario scares me to my bones.