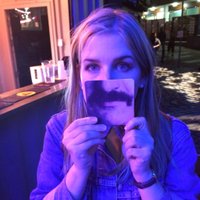 Lina Langlee
Literary agent with @northlitagency . Graceless in the face of free food. Often forgets what goes on in DMs.
Edinburgh, Scotland

Lina Langlee @LinaLanglee · Feb 25
I've been trawling our subs inbox for great middle grade. I thought I'd share some observations:
- Firstly, we don't get sent enough of it!
- Seeing a lot eco themes, historical, & animal protagonists - Not enough contemporary
- A lot of Upper MG, not enough Lower
#querytip #mswl

Lina Langlee @LinaLanglee · Feb 12
Getting some traction for an old #mswl tweet so thought I should update with what I am actively looking for RIGHT NOW: Crime and psychological thrillers with a very, very, very clear hook, and wonderful MG - warm, funny, contemporary, magical - anything with a great voice!


Lina Langlee @LinaLanglee · 10 Oct 2018
Oh, it is difficult to say what you are NOT looking for because you sometimes surprise yourself (or rather, a great submission surprises you)! Things I'm looking for at the moment includes 'uplit', great police procedural and contemporary issue-driven YA. #AskAgent