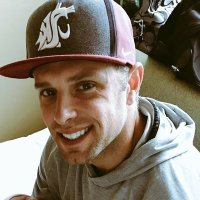 Garrett Alwert
Associate Literary Agent at @EmeraldCityLit (MG, YA). Currently open to Queries.
Washington, USA



Garrett Alwert @GarrettAlwert · 7 Sep 2019
I've read some amazing contemporary YA lately. If you can comp HER ROYAL HIGHNESS by Rachel Hawkins, WILDER GIRLS by Rory Power, SERIOUS MOONLIGHT by Jenn Bennett, LET'S CALL IT A DOOMSDAY by Katie Henry and YOU'D BE MINE by Erin Hahn send your queries my way. #MSWL


Garrett Alwert @GarrettAlwert · 27 May 2019
#MSWL I've read amazing contemporary fiction lately. WITH THE FIRE ON HIGH, RED, WHITE AND ROYAL BLUE, MEET CUTE, THE MUSIC OF WHAT HAPPENS, ALEX, APROXIMATELY, THE PRINCESS AND THE FANGIRL, 99 PERCENT MINE, ON THE COME UP. So great! If you can comp these for YA send them my way.