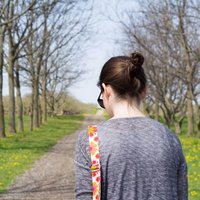 Abby Saul
Literary Agent
agent at The Lark Group (@LarkWords), reader of books, hiker of trails | she/her

Literary Agent
agent at The Lark Group (@LarkWords), reader of books, hiker of trails | she/her

Catch-all #mswl: Adult mystery/thrillers, book club/upmarket, women's, historical, & contemporary fiction. Make me laugh and cry, transport me to someone else's life, surprise me. Some faves are here, come join them on my shelf: manuscriptwishlist.com/mswl-post/abby…

Queries reopen 12/1!

Literary Agent
agent at The Lark Group (@LarkWords), reader of books, hiker of trails | she/her

Women's/Commercial Fic #mswl: finding out the life she thought she knew or wanted or built is not all it seems (either bc mystery! or bc she grew up / stopped lying to herself / faces a crossroads). Foodie, feminist, family (found family counts!) all faves

Queries open 12/1!

Literary Agent
agent at The Lark Group (@LarkWords), reader of books, hiker of trails | she/her

Women's fiction: I'm game for almost anything, but I'd love for it to be a bit swoony and totally transportive #MSWL

Literary Agent
agent at The Lark Group (@LarkWords), reader of books, hiker of trails | she/her


Literary Agent
agent at The Lark Group (@LarkWords), reader of books, hiker of trails | she/her

Women's fiction with an Emily Blunt / John Krasinski relationship but they're both older, a bit disconnected, and about to take a road trip #MSWL

Literary Agent
agent at The Lark Group (@LarkWords), reader of books, hiker of trails | she/her

I reopen to queries 10/2! #MSWL: Women's fiction with older protagonist encountering life changes that are NOT divorce or empty nest, etc

Literary Agent
agent at The Lark Group (@LarkWords), reader of books, hiker of trails | she/her

Rich character study women's fiction (friends, moms, sisters, lovers) #MSWL

Literary Agent
agent at The Lark Group (@LarkWords), reader of books, hiker of trails | she/her

Let's do this, 2016! Send me your engrossing and evocative mysteries and character-driven women's fiction. #mswl