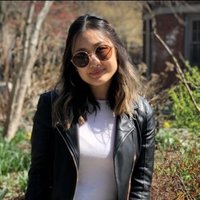 Angela Kim
Assistant Editor

Assistant Editor

Though I think it goes without saying, within these genres, I'd love to work with writers from underrepresented communities.

On another note, agents & publishing folks, if you're interested in chatting, I'd love to meet more people to talk books and anything/everything else! 🥰

Assistant Editor

Mystery: I'm interested in millennial cozy mysteries--something quirky, smart, and fun, but also still spooky and sharp. Would love one with a unique setting (out of the usual small town setting). General mysteries are also welcome!

Assistant Editor

Suspense: To balance out all the ~feels~ I'm looking for something darker, particularly psychological suspense that will make me second-guess e v e r y t h i n g. I'm looking for incisive writing that with an unforgettable twist.

Assistant Editor

Women's fiction: My interests in wf kind of align with general fiction, but I'd love millennial wf that isn't focused on a woman's romantic relationship, and is more about everything else in their life (some romance ok). If it can make me ugly-cry & snort-laugh, that's a plus :)

Assistant Editor

General fiction: Stories about unique experiences/people, complex families and history, siblinghood, friendship, self-growth. Looking for works that speak to the peculiarities of the human condition with a unique protagonist. Interested in quiet stories with big impact!

Assistant Editor

Romance: I'm looking for contemporary romance and rom-coms with a fresh hook and voice, high concept, as well as clear chemistry. I don't currently have a favorite trope, but I always love tension of all sorts and lots of humor :)

Assistant Editor

Hello! Some happy news✨ I'm fortunate to love what I do, and I'm excited to continue to be a part of authors' journeys and help get amazing books out there! I've been acquiring, but as a refresher, see thread below for my current #MSWL