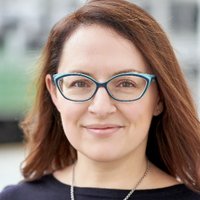 Joanna MacKenzie
Literary Agent
Agent at Nelson Literary Agency. Chicagoan via Canada. she/her

Joanna MacKenzie
@joannamackenzie
Literary Agent
Agent at Nelson Literary Agency. Chicagoan via Canada. she/her

So excited to be back open to queries (a little late thanks to covid). Send me your mysteries, thrillers, complex families, kids on bikes (moms/older friends on bikes, too) and Midwest/prairie-set stories. Full #mswl @ nelsonagency.com

Joanna MacKenzie
@joannamackenzie
Literary Agent
Agent at Nelson Literary Agency. Chicagoan via Canada. she/her

I'm back open to queries and can't wait to hear from all of you amazing #amwriting and #amquerying humans. Send me your twisty high concept thrillers, voicey mysteries, and timely and fun commercial fiction. #MSWL

Joanna MacKenzie
@joannamackenzie
Literary Agent
Agent at Nelson Literary Agency. Chicagoan via Canada. she/her

My summer #mswl: mothers with secret lives; Midwest stories with a strong sense of place; character driven mysteries and thrillers (maybe starring mothers with secret lives); fish out of water narratives, both serious and funny (maybe with something Polish).

Joanna MacKenzie
@joannamackenzie
Literary Agent
Agent at Nelson Literary Agency. Chicagoan via Canada. she/her

#MSWL A YA thriller in the spirit of I Know What You Did Last Summer. Give me some juicy secrets. Who's with me?

Joanna MacKenzie
@joannamackenzie
Literary Agent
Agent at Nelson Literary Agency. Chicagoan via Canada. she/her


Joanna MacKenzie
@joannamackenzie
Literary Agent
Agent at Nelson Literary Agency. Chicagoan via Canada. she/her


Joanna MacKenzie
@joannamackenzie
Literary Agent
Agent at Nelson Literary Agency. Chicagoan via Canada. she/her


Joanna MacKenzie
@joannamackenzie
Literary Agent
Agent at Nelson Literary Agency. Chicagoan via Canada. she/her

Vegas! See all of you lovelies at #RT16! I'd love to hear about your YA and adult romances and domestic thrillers. #mswl @Daninoel25

Joanna MacKenzie
@joannamackenzie
Literary Agent
Agent at Nelson Literary Agency. Chicagoan via Canada. she/her