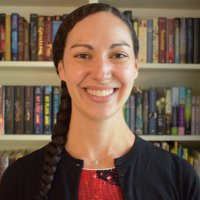 Laurel Symonds
Literary Agent
Literary agent at @ktliterary (closed to queries). I tweet about books and desserts in equal measure. My dog is the best office assistant ever. She/her

Laurel Symonds
@LaurelSymonds
Literary Agent
Literary agent at
@ktliterary
(closed to queries). I tweet about books and desserts in equal measure. My dog is the best office assistant ever. She/her

I'm constantly catching up on queries (which have gone up 200% since the pandemic hit). One category I'd love to see more of are graphic novels for kids and teens. Contemporary/fantasy/historical. Always diverse voices! Especially if an author/illustrator. #MSWL

Laurel Symonds
@LaurelSymonds
Literary Agent
Literary agent at
@ktliterary
(closed to queries). I tweet about books and desserts in equal measure. My dog is the best office assistant ever. She/her

Contemporary YA! Especially commercial and high concept YA that can be pitched as x meets y. Especially especially a rom com. The next TO ALL THE BOYS I'VE LOVED BEFORE, a younger RED, WHITE, & ROYAL BLUE, etc. Diverse voices!

Laurel Symonds
@LaurelSymonds
Literary Agent
Literary agent at
@ktliterary
(closed to queries). I tweet about books and desserts in equal measure. My dog is the best office assistant ever. She/her

I had such an amazing time at #alaac19 and in New York! After wonderful conversations with my TBA colleagues and many editors, a few updates to my #MSWL: coming of age literary MG, young illustrated MG, and (still!) contemporary YA, especially diverse voices and/or a rom com.