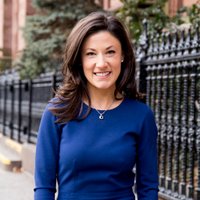 Amy Stapp
Literary Agent
Obsessed with books, travel, and all things French; aspiring turophile and lover of champagne. Agent with @WolfsonLiterary IG: amystappny

Literary Agent
Obsessed with books, travel, and all things French; aspiring turophile and lover of champagne. Agent with
@WolfsonLiterary
IG: amystappny


Literary Agent
Obsessed with books, travel, and all things French; aspiring turophile and lover of champagne. Agent with
@WolfsonLiterary
IG: amystappny

#MSWL I'm most eager to find twisty, intelligent suspense, upmarket book club fiction, women's fic that explores friendship and multi-generational ties, light magical realism, and historical fiction from a new perspective or setting. I want more diverse/underrepresented voices!

Literary Agent
Obsessed with books, travel, and all things French; aspiring turophile and lover of champagne. Agent with
@WolfsonLiterary
IG: amystappny

#MSWL Transitioning from high school to early college years with a lot of girl friendships, awkwardness, and tons of humor. I want to feel like I'm reading a YA Pitch Perfect with Anna Kendrick's voice in my head.

Literary Agent
Obsessed with books, travel, and all things French; aspiring turophile and lover of champagne. Agent with
@WolfsonLiterary
IG: amystappny

YA Friendship stories. Girls supporting girls without competition, judgement, or stereotypical high school jealousy (I'm tired of seeing the cliche mean cheerleaders). I'm still buds with all my high school girlfriends. I'd love to see more of this in YA #mswl #YAlit