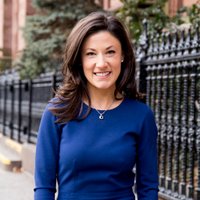 Amy Stapp
Literary Agent
Obsessed with books, travel, and all things French; aspiring turophile and lover of champagne. Agent with @WolfsonLiterary IG: amystappny

Literary Agent
Obsessed with books, travel, and all things French; aspiring turophile and lover of champagne. Agent with
@WolfsonLiterary
IG: amystappny

Child-in-danger thrillers. What's your stance?

They've never bothered me, and folks used to tell me, You'll get it when you're a mom... Um no, sorry, guess I'm missing that particular mom gene. Ha! I still like dark. #mswl #thrillers

Literary Agent
Obsessed with books, travel, and all things French; aspiring turophile and lover of champagne. Agent with
@WolfsonLiterary
IG: amystappny

Great meetings with editors this week. Some #MSWL takeaways that really resonated with me: the "PTA-mom-finally-loses-her-sh*t"-style female thriller (YES love this!); and the "gentle horror," aka creepy and atmospheric but not too gory...
Yes, please!

Literary Agent
Obsessed with books, travel, and all things French; aspiring turophile and lover of champagne. Agent with
@WolfsonLiterary
IG: amystappny

High on my #MSWL right now: Sophisticated, twisty (adult) thrillers and suspense! I want secrets galore! I want to be surprised. Bonus points for a strong sense of place.

Literary Agent
Obsessed with books, travel, and all things French; aspiring turophile and lover of champagne. Agent with
@WolfsonLiterary
IG: amystappny

Did I miss your amazing #pitdark pitch? Query me any ol' time. Guidelines at wolfsonliterary.com I want to read your dark thrillers, suspense, mystery, gothic, historicals... Let's go! #mswl