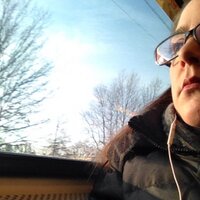 Karen Chaplin
Executive Editor of PB/MG/YA fiction/nonfiction for Harper Children's/Teen. Mom to humans and cats. Aspiring photographer. TV addict. Girl with a sweet tooth.
On the fringe...always

Karen Chaplin @CapChapReads · May 5
Quarantining gives one time to think. I'd love an epic matzah-finding Passover book. (Why I thought of this...no idea.) I want action. Clever silliness. Adventure. Would the four sons be involved? Who knows! A picture book of epic proportions...to find the elusive matzah. #mswl


Karen Chaplin @CapChapReads · 29 Jul 2019
#mswl MG I'd love to see a manuscript about the drama, the friendships, etc., that happen in an after-school aftercare program that's part of a middle school but not really. A Breakfast-Club-esque kind of group.


Karen Chaplin @CapChapReads · 6 Dec 2017
Illustrated middle-grade stories! #mswl There are kids out there clamoring for them. Kids who find an all-text novel too scary. Kids who have outgrown chapter books but who aren't ready for a novel. They need those illustrated stories!