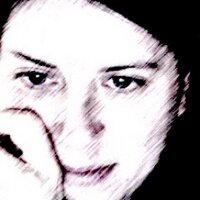 Becky LeJeune
Literary Agent
Associate Agent @ Bond Literary Agency. Blogger. Food nerd. Also, watches too much tv. All opinions my own :)

Becky LeJeune
@BeckyLeJeune
Literary Agent
Associate Agent @ Bond Literary Agency. Blogger. Food nerd. Also, watches too much tv. All opinions my own :)

Since we're talking #mswl - send me your folk, rural, and gothic horror!

Becky LeJeune
@BeckyLeJeune
Literary Agent
Associate Agent @ Bond Literary Agency. Blogger. Food nerd. Also, watches too much tv. All opinions my own :)

Ooh, #mswl day! Right now I'm craving great SF/horror mashups, general dark horror, PI mysteries, gothic suspense, and dark thrillers - YA & adult! Diverse voices always a plus!

Becky LeJeune
@BeckyLeJeune
Literary Agent
Associate Agent @ Bond Literary Agency. Blogger. Food nerd. Also, watches too much tv. All opinions my own :)