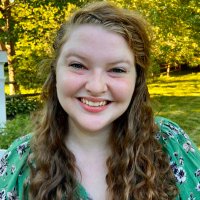 Annalise Errico
Literary Agent
📚 Assistant Agent at Ladderbird Literary Agency 🌿 Open to submissions 🌈 She/Her

Annalise Errico
@AnnaliseErrico
Literary Agent
📚 Assistant Agent at Ladderbird Literary Agency 🌿 Open to submissions 🌈 She/Her

Romance! As my genre of choice, I'm especially looking for queer baking rom-coms like Rosaline Palmer; sweet holiday romances; books that tackle relationships + mental health like "The Charm Offensive"; and historical romances like "A League of Extraordinary Women" or Kit Webb

Annalise Errico
@AnnaliseErrico
Literary Agent
📚 Assistant Agent at Ladderbird Literary Agency 🌿 Open to submissions 🌈 She/Her

Low-key fantasy! Epic fantasies aren't for me right now, but I'm loving warm and cozy YA/new adult fantasies that don't break the mental bank. Think "The House in the Cerulean Sea" plus "The Ex Hex" - grounded, perhaps supernatural, and heavily dosed with romance!

Annalise Errico
@AnnaliseErrico
Literary Agent
📚 Assistant Agent at Ladderbird Literary Agency 🌿 Open to submissions 🌈 She/Her

Warm and cozy everything! Romances! Fantasy! Historical fiction! Anything that feels like curling up in Kate Winslet's cottage from The Holiday!

Annalise Errico
@AnnaliseErrico
Literary Agent
📚 Assistant Agent at Ladderbird Literary Agency 🌿 Open to submissions 🌈 She/Her


Annalise Errico
@AnnaliseErrico
Literary Agent
📚 Assistant Agent at Ladderbird Literary Agency 🌿 Open to submissions 🌈 She/Her

Rereading Rainbow Rowell's "Carry On" before I finish up the trilogy and it's reminding me of how much I love magic boarding school/academia settings. I'd love to see a twist on the classic trope with, of course, a queer romance!💫 #MSWL