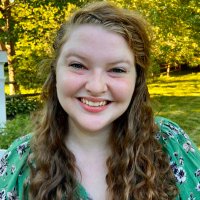 Annalise Errico
Literary Agent
📚 Assistant Agent at Ladderbird Literary Agency 🌿 Open to submissions 🌈 She/Her

Annalise Errico
@AnnaliseErrico
Literary Agent
📚 Assistant Agent at Ladderbird Literary Agency 🌿 Open to submissions 🌈 She/Her

YA! I'm focusing in on upper YA this year that appeals to the crossover/new adult space. I am looking for YA mysteries/thrillers; graphic novels; fantasies (see above); historical; and contemporary! Anything above I'd love to see in an YA-appropriate setting!

Annalise Errico
@AnnaliseErrico
Literary Agent
📚 Assistant Agent at Ladderbird Literary Agency 🌿 Open to submissions 🌈 She/Her

Mysteries! I adore mysteries that rework classics like "The Wife Upstairs" or "One by One". Give me all your queer/BIPOC historical mysteries such as "Dead Dead Girls". I want queer/BIPOC Agatha Christie, friends!

Annalise Errico
@AnnaliseErrico
Literary Agent
📚 Assistant Agent at Ladderbird Literary Agency 🌿 Open to submissions 🌈 She/Her


Annalise Errico
@AnnaliseErrico
Literary Agent
📚 Assistant Agent at Ladderbird Literary Agency 🌿 Open to submissions 🌈 She/Her

I simply devoured Nekesa Afia's "Dead Dead Girls". If anyone has a historical murder mystery with a queer/BIPOC protagonist in their drawer, send it my way!🥂 #MSWL