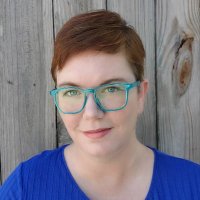 Sarah Nicolas Aka Sarah N Fisk
Literary Agent

Sarah Nicolas aka Sarah N Fisk
@Sarah_Nicolas
Literary Agent


Sarah Nicolas aka Sarah N Fisk
@Sarah_Nicolas
Literary Agent

The @TheTobiasAgency #mswl day is over, but I wanted to clarify: When I say I want anything under the SFF umbrella, most people know I mean fantasy and sci-fi but they don't realize I also want things that are other genres (mystery esp) with a speculative twist!

Sarah Nicolas aka Sarah N Fisk
@Sarah_Nicolas
Literary Agent

This is vague, I know, but since it's #mswl day at @TheTobiasAgency, I would love to find a SFF/speculative in adult or ya that is weird but captivating. A little bit of "I have no idea what's going on but I am into it."

Sarah Nicolas aka Sarah N Fisk
@Sarah_Nicolas
Literary Agent