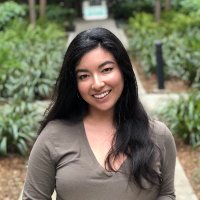 Stefanie (Stevie) Molina
Literary Agent

Stefanie (Stevie) Molina
@agentstefanie
Literary Agent

Adult:
-BIPOC-led mysteries and thrillers, especially those with romantic and cozy *elements* even if you may not consider them fully cozy. e.g. there are dogs. there is a bakery. there is a fluffy tooth-rotting romance
-again, more BIPOC in the great outdoors

Stefanie (Stevie) Molina
@agentstefanie
Literary Agent

#MSWL BIPOC-led #MH #DIS and #ND rep and particularly writing that isn't *about* these things but embraces how they affect the way we live our lives. E.g. a romcom lead who also happens to be dealing with PTSD, a thriller lead whose ADHD might inform the way they work...

Stefanie (Stevie) Molina
@agentstefanie
Literary Agent

#mswl a thriller or mystery with series potential headed by a BIPOC woman investigator 💕 bonus if it's steamy!