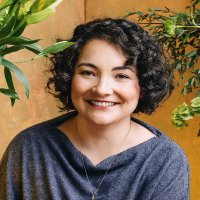 Feather Flores
Editor

Feather Flores
@featherfully
Editor

Feather Flores 🌸🌿 @featherfully
✨ Lil professional update: ✨
June marks one full year of my bookish shenanigans at Atheneum (@SimonKIDS + @simonteen )! 🥳 I'm grateful to work with the BEST creators & colleagues—and so proud of my list!
To celebrate, I gave my #MSWL a refresh: (🧵)
featherflores.com/mswl/
FORMATS:
I just did the deal for books 12 & 13 in my first 12 months as an S&S editor (🎉)—and many of them are picture books! (My first & forever love.)

So this year, I'm especially eager to acquire more MG and YA: novels/verse, graphics, nonfiction.


Feather Flores
@featherfully
Editor

I'm acquiring picture books, MG & YA novels, and graphic novels for all ages (both fiction & nonfiction in all formats). Joyful, uplifting voice- and character-driven stories are my jam!!

My (very) full #MSWL is available here: featherflores.com/mswl

Some highlights:

Feather Flores
@featherfully
Editor