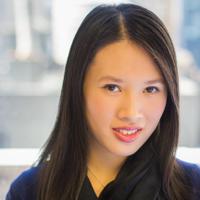 Sarah Guan @🏡
Editor
Works in the book trade (edits adult & YA speculative fiction @erewhonbooks ). @Stanford 🎓, New Yorker, Earth citizen. All views my own. (she/her)

Sarah Guan @🏡
@Sarah_Guan
Editor
Works in the book trade (edits adult & YA speculative fiction
@erewhonbooks
).
@Stanford
🎓, New Yorker, Earth citizen. All views my own. (she/her)

Economically realistic motives for colonialism & war. Vibranium is spot-on as an analogue for resources that drove (historical & current) conquest: oil, gold, tea, slaves, spices...

#SFF is full of war stories; give 'em better reasons than righteousness & border conflicts.
#MSWL

Sarah Guan @🏡
@Sarah_Guan
Editor
Works in the book trade (edits adult & YA speculative fiction
@erewhonbooks
).
@Stanford
🎓, New Yorker, Earth citizen. All views my own. (she/her)